Michigan Laser Wheel Alignment | Construction Equipment Repair | Specialized Vehicles
Welcome to Speed Wrench, your trusted mobile mechanic and auto repair shop. At Speed Wrench, we believe in going the extra mile to provide a comprehensive range of services that cater to all your automotive needs. Apart from our exceptional expertise in traditional auto repair, we take pride in offering a selection of specialized services that set us apart.
Firstly, we understand the importance of precise handling and optimal performance when it comes to your vehicle's wheels. That's why we offer Laser Wheel Alignment, a cutting-edge technology that ensures your wheels are perfectly aligned for a smoother and safer ride. Our skilled technicians utilize advanced laser-guided equipment to precisely align your vehicle's wheels, enhancing tire longevity, fuel efficiency, and overall driving experience.
Additionally, our commitment extends beyond traditional automobiles. At Speed Wrench, we also specialize in Construction Equipment Repair, ensuring that your heavy machinery and construction vehicles are in top-notch condition. Our experienced team is well-versed in handling the unique challenges of construction equipment, ensuring prompt and efficient repairs to minimize downtime and keep your projects running smoothly.
Furthermore, we recognize the importance of specialized vehicle repair for emergency vehicles and wheelchair lifts. We have dedicated technicians trained to work on emergency vehicles, ensuring they are always ready to respond to critical situations. Whether it's police cars, ambulances, or fire trucks, we understand the urgency and specific requirements of these vehicles.
Similarly, our expertise extends to wheelchair lifts, vital for individuals with mobility challenges. We provide comprehensive repairs and maintenance services for these lifts, ensuring they operate flawlessly, providing the necessary convenience and accessibility to those who rely on them.
At Speed Wrench, we are committed to delivering exceptional service and expertise across a wide range of automotive needs. With our Laser Wheel Alignment, Construction Equipment Repair, and specialized vehicle repair services, you can trust us to keep your wheels turning and your specialized vehicles operating at their best. Get in touch with us today to experience the Speed Wrench difference firsthand.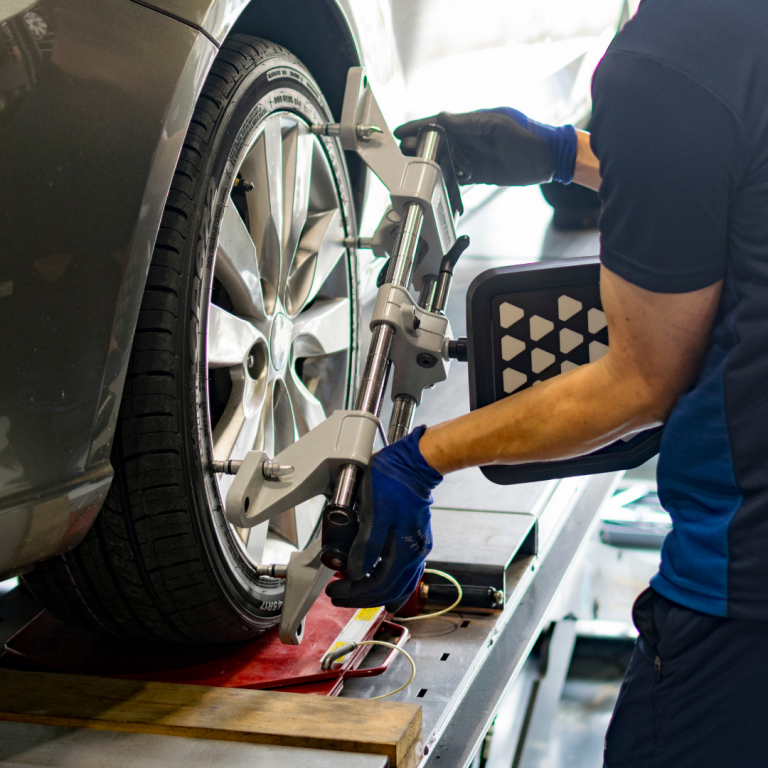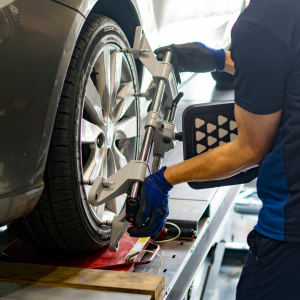 We can handle all your tractor/trailer alignment needs with:
– Advanced Bee Line LC 4000 – Laser Alignment System
– Hendrickson Air Tek Corrections
– Rear Axle Housing Corrections
– Trailer Alignment
– Mobile Trailer Alignments
– On & Off Truck Wheel Balance
– Suspension Repairs
With the latest in alignment technology and veteran certified technicians in front-end alignments, you can be assured that you will receive a perfect alignment and maximum tire life every time.
More Information On Our Laser Wheel Alignment 
Speed Wrench offers a complete line of construction equipment services:
– On-site, on-demand maintenance and repairs
– In-shop major repair capability
– Customized preventive maintenance program
– Skytrack and Kubota engine trained technicians
– "Same day" service request response
– A Moffett forklift warranty/repair center and factory trained
More Information On Our Construction Equipment Repairs and Services 
Check Out Our Other Vehicle Repair Services